Home
Talk

1
133pages on
this wiki
Welcome to the

Cut the Rope is a physics-based puzzle video game for several platforms and devices, released on October 4, 2010. The game was developed by Russian company ZeptoLab. Read more about the game.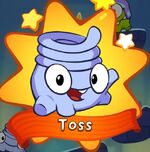 Toss
is a
Nommie
helper character in
Cut the Rope 2
. She is the fourth Nommie that
Om Nom
meets in the game, and is first found in the City Park. She is currently the only female character in the game so far.
Read more...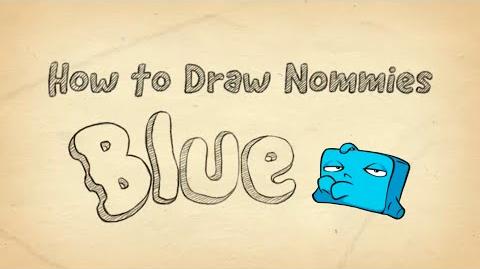 Winner of the previous poll: There are 10 people vote the previous poll and the winner is... the Industrial Age Ancestor!
Which gameplay element do you like best in Cut the Rope: Time Travel?
The magic editor of the Cut the Rope Wiki!
To create a new article, please enter the new article's title at the box below. Then press the Create! button to start create.

October 2014 - Ello Gov'nor! The super hard Industrial Age released!
October 2014 - It's Om Nom's birthday!
July 2014 - Pillow Box is now out for iOS!!!
June 2014 - Fruit Market released along with Snailbrow and the brand new Om Nom Stories!

When Om Nom found himself on rattling and steamy streets of the Industrial Era, he was rather shocked. "It's so shiny and metallic," - he thought to himself. "Do they make candy of metal too?". But it wasn't long until Om Nom discovered, that the sweets in the Industrial era were a bit too... industrial. Suddenly, a shiny metal vehicle flashed by, with a familiar monster face behind the wheel... Om Nom decided to follow the stranger. As the steam powered car entered the factory gates, Om Nom decided to follow it without any doubt. But what were they making on that factory? Ah, the very fact that Om Nom's ancestor was headed there could be a rather transparent hint... Having met his industrial ancestor, who happened to be a candy factory owner, Om Nom helped him improve the design of the candy, to create the best sweet the world has ever seen. After several days of hard work, it finally appeared from the bizarre mechanism - sweet, glossy and irresistibly delicious. At last! A REAL candy! Om Nom and his inventive ancestor couldn't have been any happier.
The end!

Create blog post
Blogs
I don't know!!! :)

Read more >

So just think...

Is there a figure that you have thought of that is in a new pose like a rollerskating on nom?

OR is there a character that there all ready is but not in figure?

My idea is the rollerskating on nom and bouncy booted spiders.

Tell me in the comments.

Read more >

How would you say no to om noms face?

Read more >
See more >